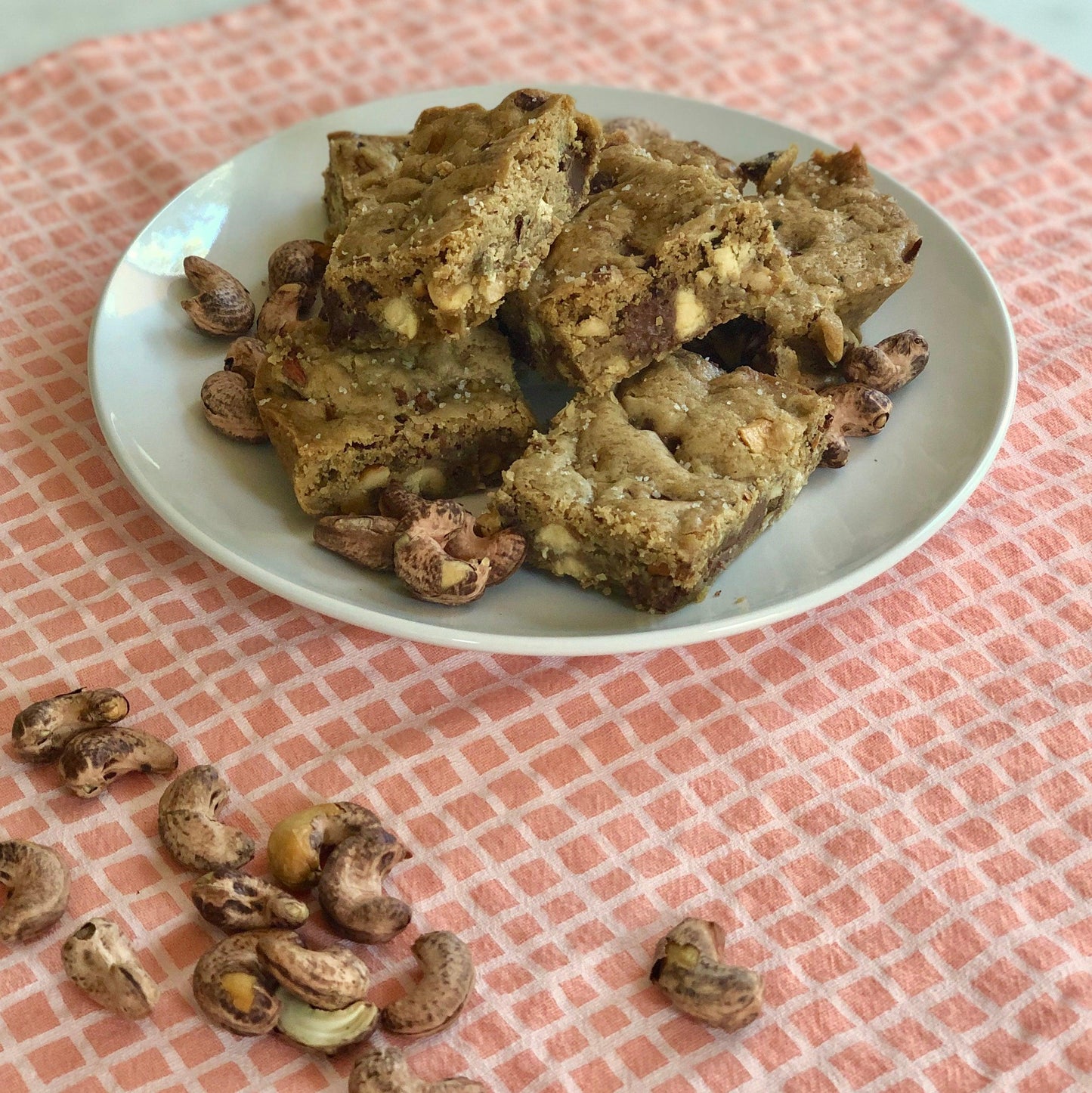 Walnuts get all the love in cookies, brownies, and blondies - but why can't our delicious crunchy cashews? We love how the nutty brown butter taste complements the creamy crunch of our Wrapped cashews and a blend of three chocolates. Be careful not to eat them all at once! 
1 stick unsalted butter
1 cup packed light brown sugar
1 1/4 cup flour, sifted
1 egg, room temperature
1/2 tsp baking powder
1/4 cup milk chocolate chips/chunks
1/4 cup semisweet or dark chocolate chips 
1/4 cup milk chocolate chips 
1/2 cup Wrapped Sea Salt Cashews, chopped
1/2 tsp sea salt, course or flaked
Directions:
Preheat the oven to 350.
Line an 8x8" baking pan with parchment paper or nonstick spray. 
Melt butter in medium skillet or saucepan. Stir frequently until butter develops nutty aroma and dark yellow/tan color. Remove from heat. 
Once slightly cooled, add melted butter to brown sugar, mixing well.
Add in egg, stir well.  
Fold in flour and baking powder, being careful not to overmix.
Add in chocolates and cashews, mix in lightly. 
Press dough into prepped baking pan. 
Bake for 25-28 minutes or until edges are golden brown. 
Sprinkle with sea salt and allow to cool.