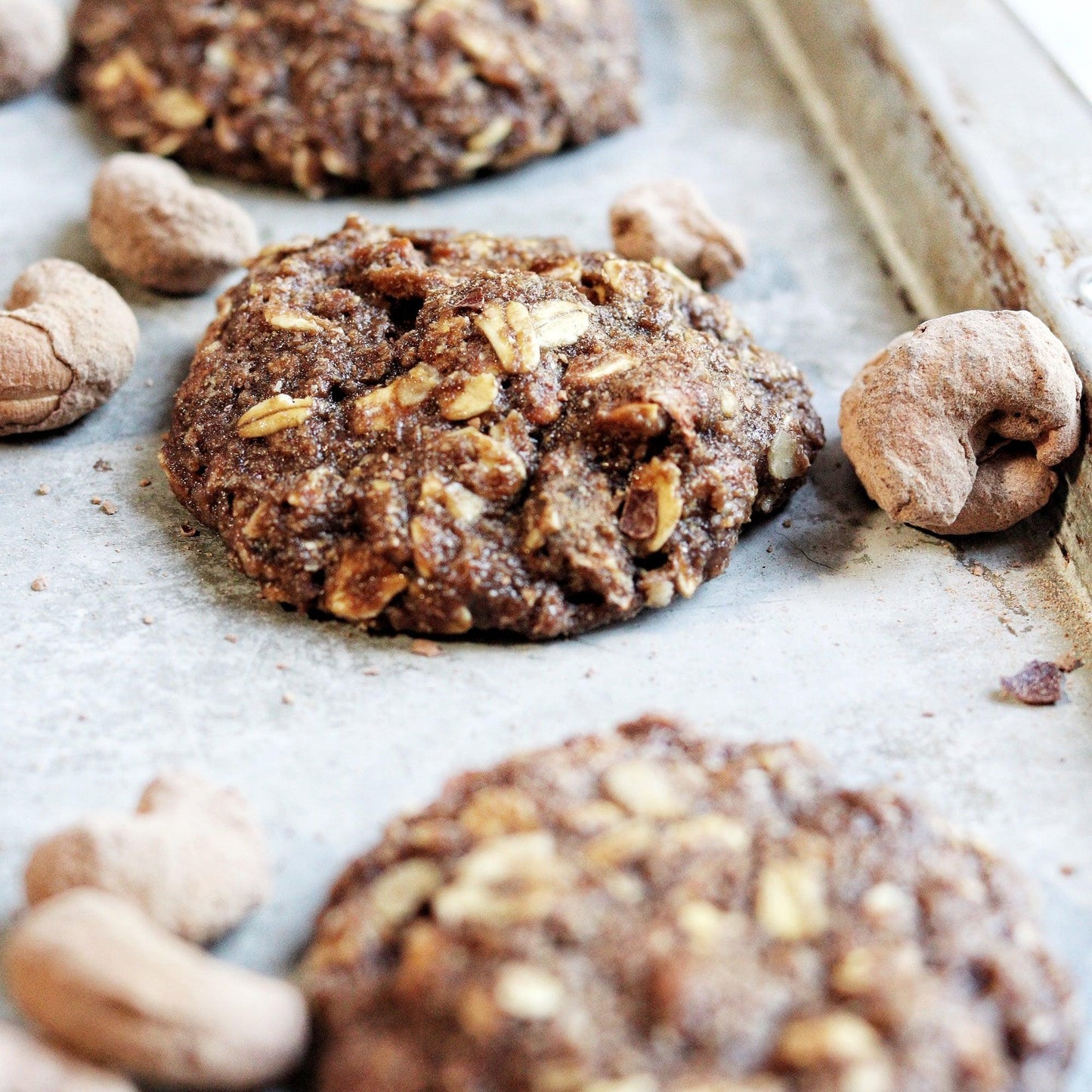 Recipe Courtesy of our friend Megan @ Donut Worry, Be Healthy
Salted chocolate cashew oatmeal cookies are soft and chewy, sweet, and salty, and have the perfect nutty crunch.  Made healthier using real cashews, whole wheat flour, reduced sugar, and whole grain oats.
Credit to Megan @ Donut Worry, Be Healthy
What You'll Need:
1 cup

whole wheat flour

1 cup

oats

1/2 cup

Karma Nuts Cocoa Dusted Cashews

1/2 cup

brown sugar

1 tbsp

cocoa powder

1 tsp

cinnamon

1 tsp

baking soda

1/4 tsp

salt

2

eggs

1/4 cup

agave

2 tbsp

coconut oil, melted and slightly cooled
Sea salt
Credit to Megan @ Donut Worry, Be Healthy
Directions:
Preheat oven to 350F.
Combine dry ingredients (flour through salt), except cashews, in a large mixing bowl, and whisk until combined.
Crush the cashews into small pieces, and then mix into dry ingredients.
In another bowl, combine eggs, agave, and coconut oil until mixed.  
Add wet ingredients to dry, and stir until combined.
Divide into 12-16 cookies (will depend on size you make), lay on a cookie sheet lined with parchment paper, sprinkle sea salt on top, and bake for 15 minutes.