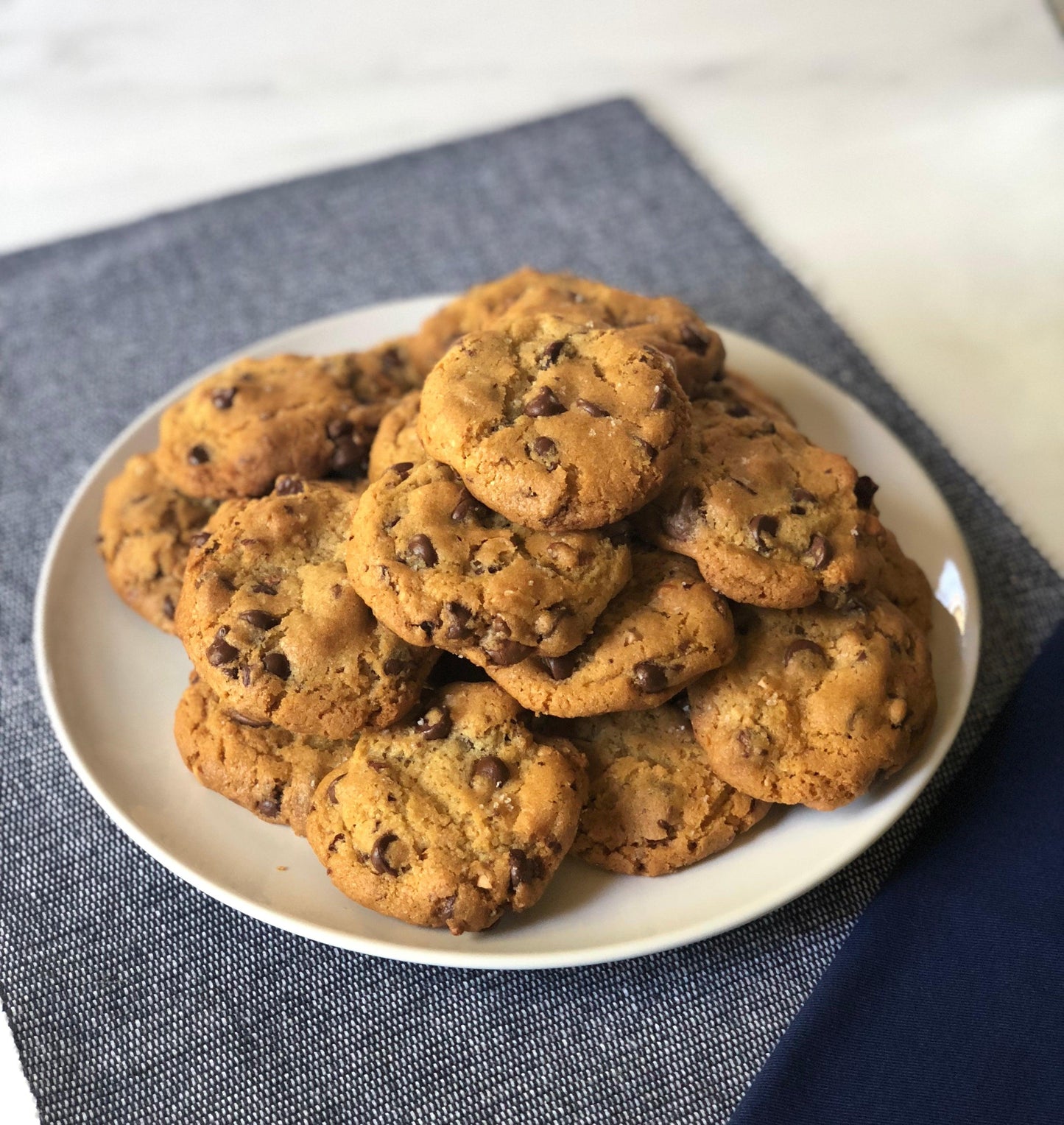 You may think you've had the greatest chocolate chip cookie, but these cookies are the very best! With a mix of flours, the crunch of Karma Nuts cashews, and overnight caramelization these will deliver a flavor and texture like no other cookie you've ever tried. Bring them to a get-together for an instant party hit or keep them for yourself - your choice! 
1 cup cake flour
3/4 cup all-purpose flour 
3/4 teaspoon baking soda
3/4 teaspoon baking powder
3/4 teaspoon sea salt 
1 1/4 sticks butter, room temperature 
1/2 cup light brown sugar
1/2 cup pure cane sugar
1 large egg, room temperature 
1 teaspoon vanilla extract
10 oz chocolate chips (dark, milk, or mixture)
1/2 cup chopped Karma Nuts cashews (Wrapped or Roasted)
Course ground sea salt for garnish 
Directions
Combine flours, baking soda, baking powder, and salt. Set aside.
Cream together butter and sugars until light and fluffy. 
Add egg, mix. 
Add vanilla, mix.
Add dry ingredients until just combined. 
Carefully fold in chocolate and cashews. 
Wrap dough in plastic wrap,  for best results refrigerate overnight (up to 48 hours).
When ready to bake, preheat oven to 

350° F.

Line baking sheets with silicon mats or parchment paper. 
Form dough into 1 1/2 inch diameter balls, spacing evenly on sheets.
Sprinkle lightly with sea salt and place in oven. 
Bake for approximately 15 minutes or until golden brown. 
Allow to cool on wire racks.