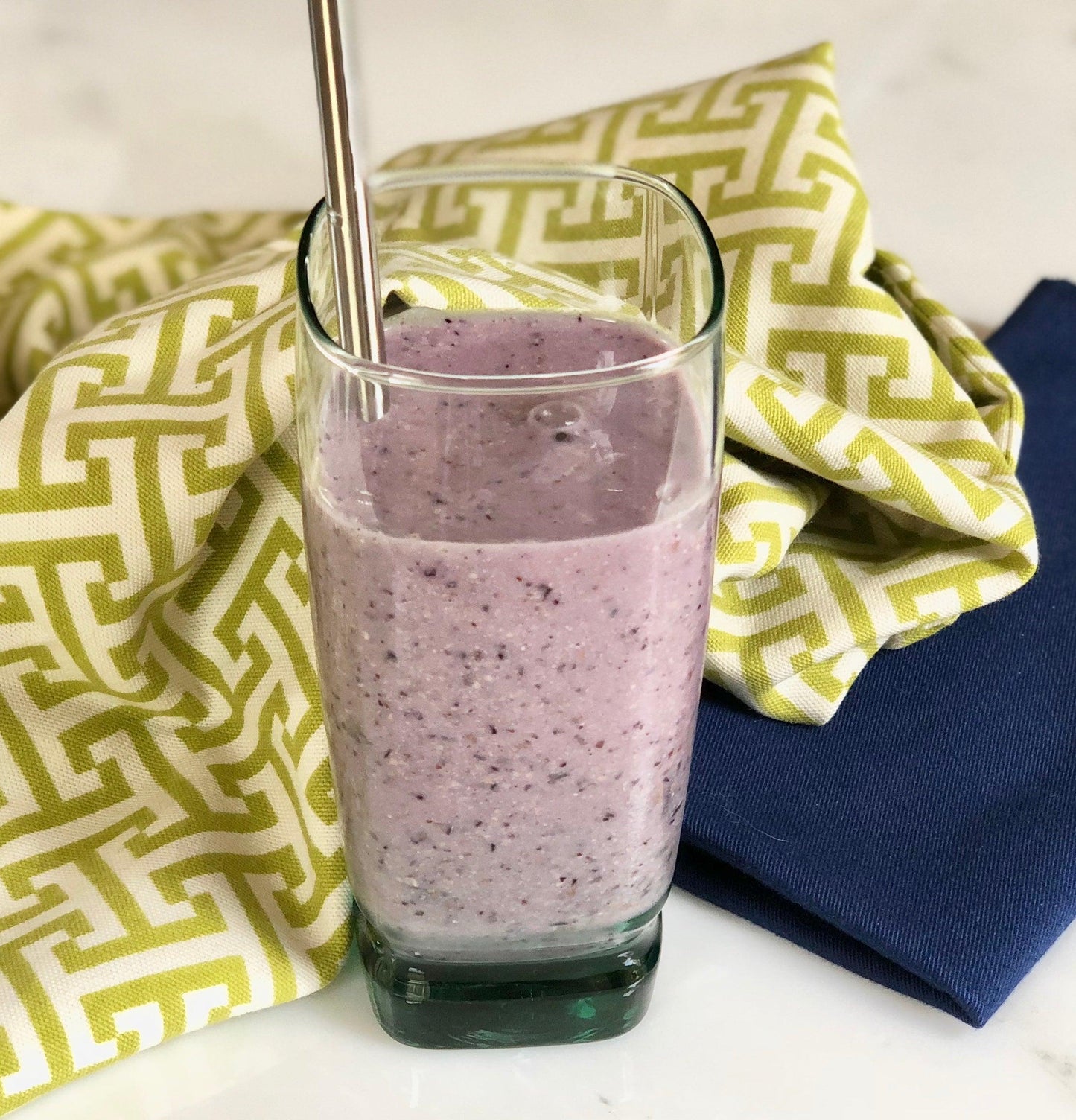 Fresh blueberries are back in season, and we can't get enough of them! Bursting with antioxidant, these little berries are a perfect addition to any smoothie. In this recipe, we've built a superfood powerhouse with Karma Nuts Wrapped Sea Salt Cashews, flax seeds, collagen powder, lacuma powder, blueberries and ripe bananas for that delicious creamy finish. 
What You'll Need
1/4 cup Karma Nuts Wrapped Cashews
1/3 cup blueberries
1/2 ripe large banana
1 scoop lacuma powder
1 scoop collagen powder 
1 tablespoon flax seeds 
4-5 ice cubes 
water or other liquid of choice 
Directions
Combine all ingredients into a blender, adding desired amount of liquid for consistency (we usually put in a few tablespoons).
Mix until fully blended.
Pour and consume immediately.