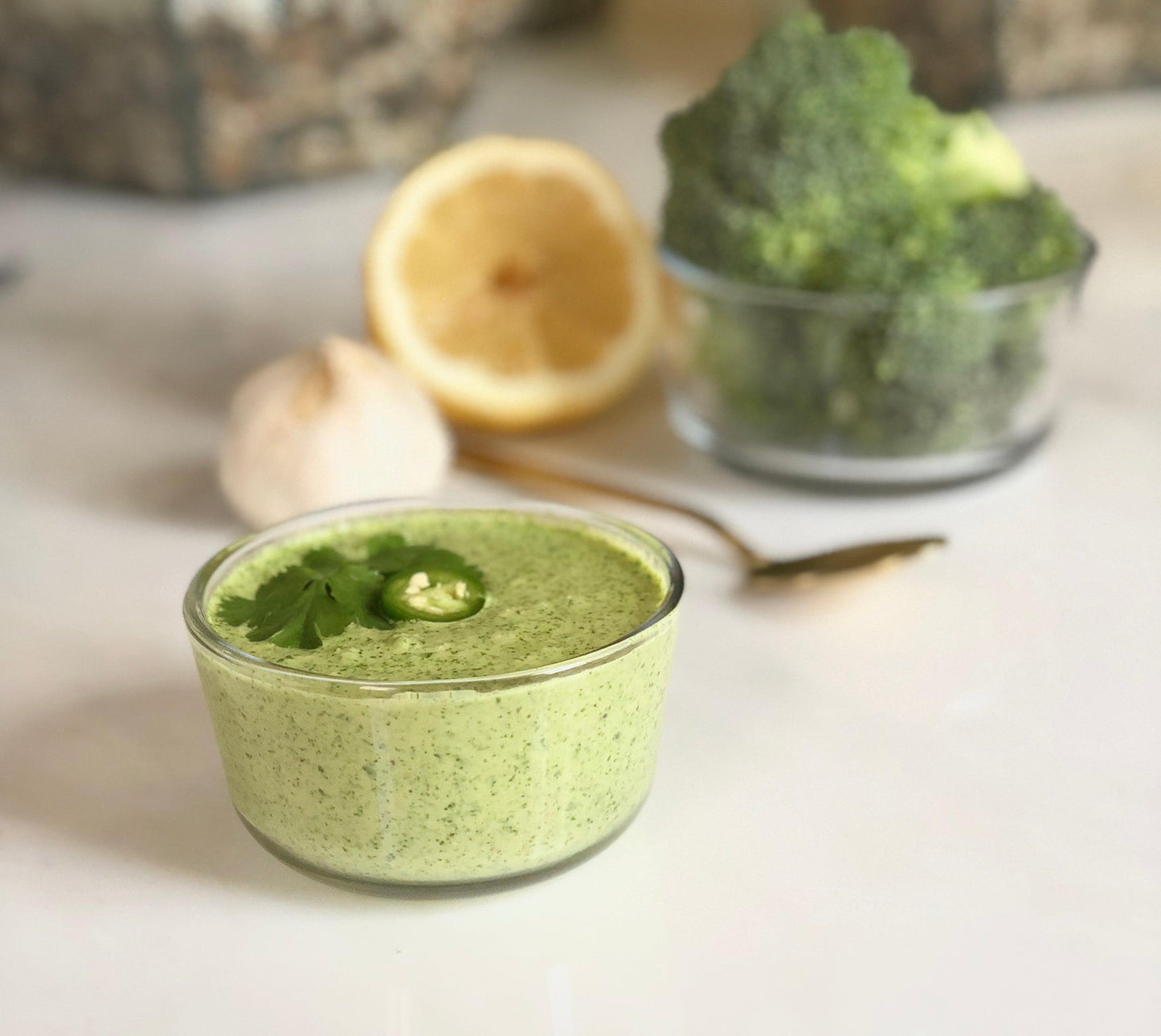 This dressing is our most versatile yet! Drizzle it on roasted vegetables, toss into your favorite salad, or use as a great party dip - it can do it all! The key to its creaminess comes for our Karma Nuts Raw Jumbo Cashews - no extra fats or oils, just an extra punch of protein. Even better yet, it's super easy to dial the spice level up or down by modifying the amount of Serrano pepper so it's sure to be a crowd-pleaser. 
1/3 cup Raw Karma Nuts cashews, softened

1 1/4 cup fresh cilantro leaves

3 tablespoons lemon juice

1/2 Serrano pepper

1 large clove garlic

sea salt, to taste

1/4 cup water
Directions
Blend cashews and water into a creamy mixture.
Add cilantro, lemon juice, serrano pepper, garlic, and sea salt. 
Blend until you have reached a smooth consistency.
Taste and adjust seasoning levels to reach your desired final product.