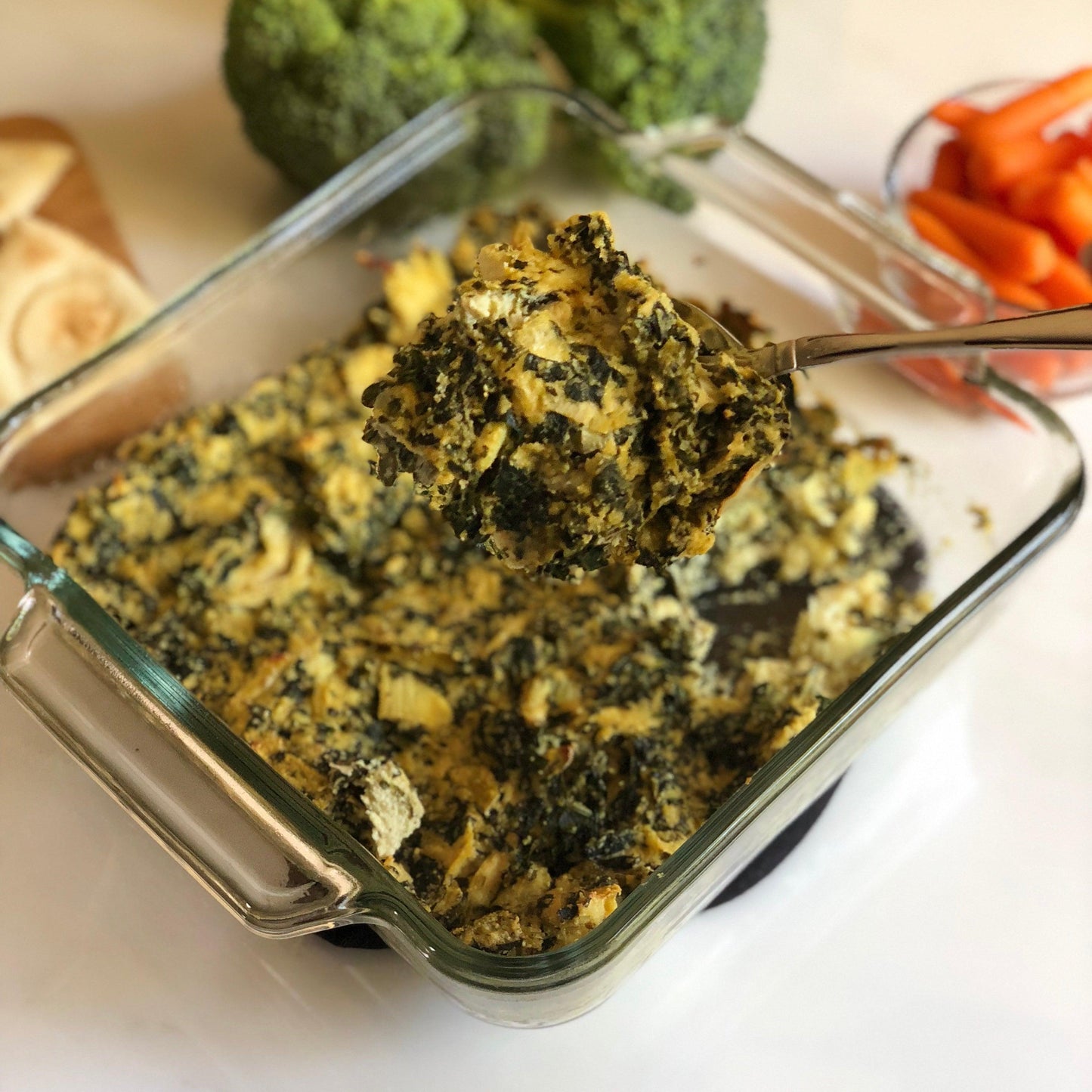 We know that a lot of people are looking for good paleo recipes, and a great vegan dip is always a win, but did you know you can do paleo AND vegan in one tasty, ooey, gooey treat? Our Karma Nuts Raw Cashews plus nutritional yeast give this dip a creamy, deliciously smooth flavor - you won't believe that it's dairy-free! Add in the nutritional kick of spinach and artichokes and you can feel good about snacking on this one. 
1 cup Karma Nuts Raw Cashews (soaked in hot water for 10 minutes)

1/2 cup water

3 cloves garlic

Juice from 1/2 lemon

8 oz frozen spinach, thawed and drained

1 14-ounce can artichoke hearts, drained and chopped

1/3 cup nutritional yeast

1 tsp salt

1/2 tsp pepper
Directions:
Preheat the oven to 

350º F.

Combine cashews, water, garlic, and lemon juice in a blender or food processor and blend until completely smooth.

In a medium-sized bowl, combine yeast, spinach, salt, pepper, and artichoke hearts.

Fold in the cashew mixture and stir until fully blended.

Scoop mixture into a greased 8x8" baking dish.

Place uncovered on the top oven rack and bake 20-25 minutes or until the top is nicely browned.