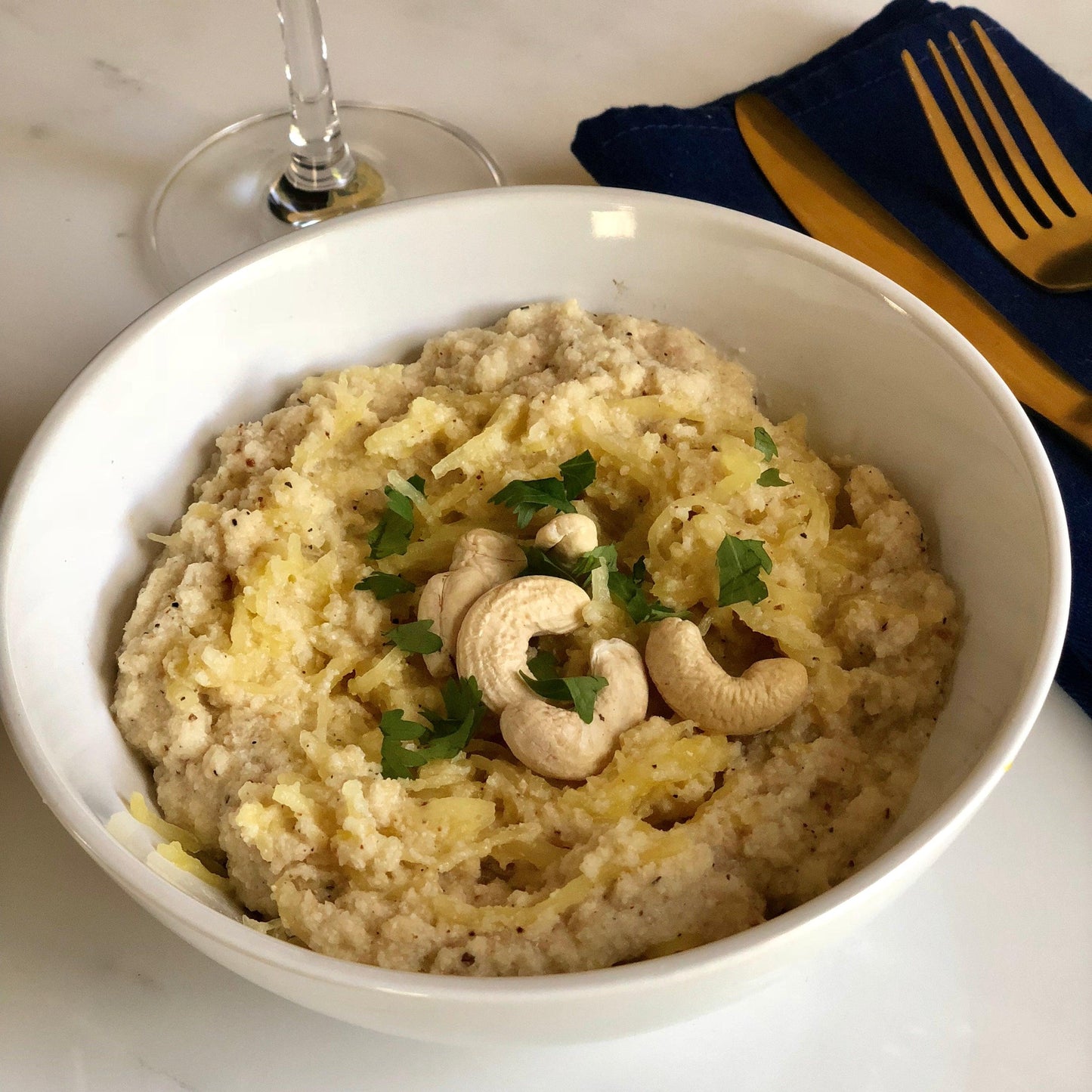 Over here at Karma Nuts, we LOVE a good fettuccine Alfredo, but hate all those bad fats that go along with it! That's why we paired our Karma Nuts Raw Cashews with roasted onions and cauliflower to make a much healthier (and potentially vegan) option that is great paired with zucchini spirals, spaghetti squash, or your noodle of choice. Plant-based protein for the win!
1 medium head of cauliflower 

1 small onion, quartered

3 tbsp olive oil

1/2 tsp garlic powder

1 1/2 tsp I

talian seasoning (basil, oregano, thyme, sage)

sea salt and pepper to taste

1/2 cup 

Kara Nuts Raw Cashews, soaked 

1 cup milk (your choice)

1 cup vegetable broth

1 tbsp nutritional yeast 

2 tbsp lemon juice
Preheat the oven to 400˚ F.

Toss vegetables with olive oil, garlic powder, Italian seasonings, sea salt, and pepper until the vegetables are evenly coated.

Spread over baking sheet lined with parchment or silicone sheet.

Roast for at least 20 minutes.

Add the cooked cauliflower, onions, cashews, milk, nutritional yeast, vegetable broth, and lemon juice to a blender or food processor.

Blend on high until the sauce is completely smooth and creamy.

Season with salt and pepper to taste.

Serve with your choice of noodles.