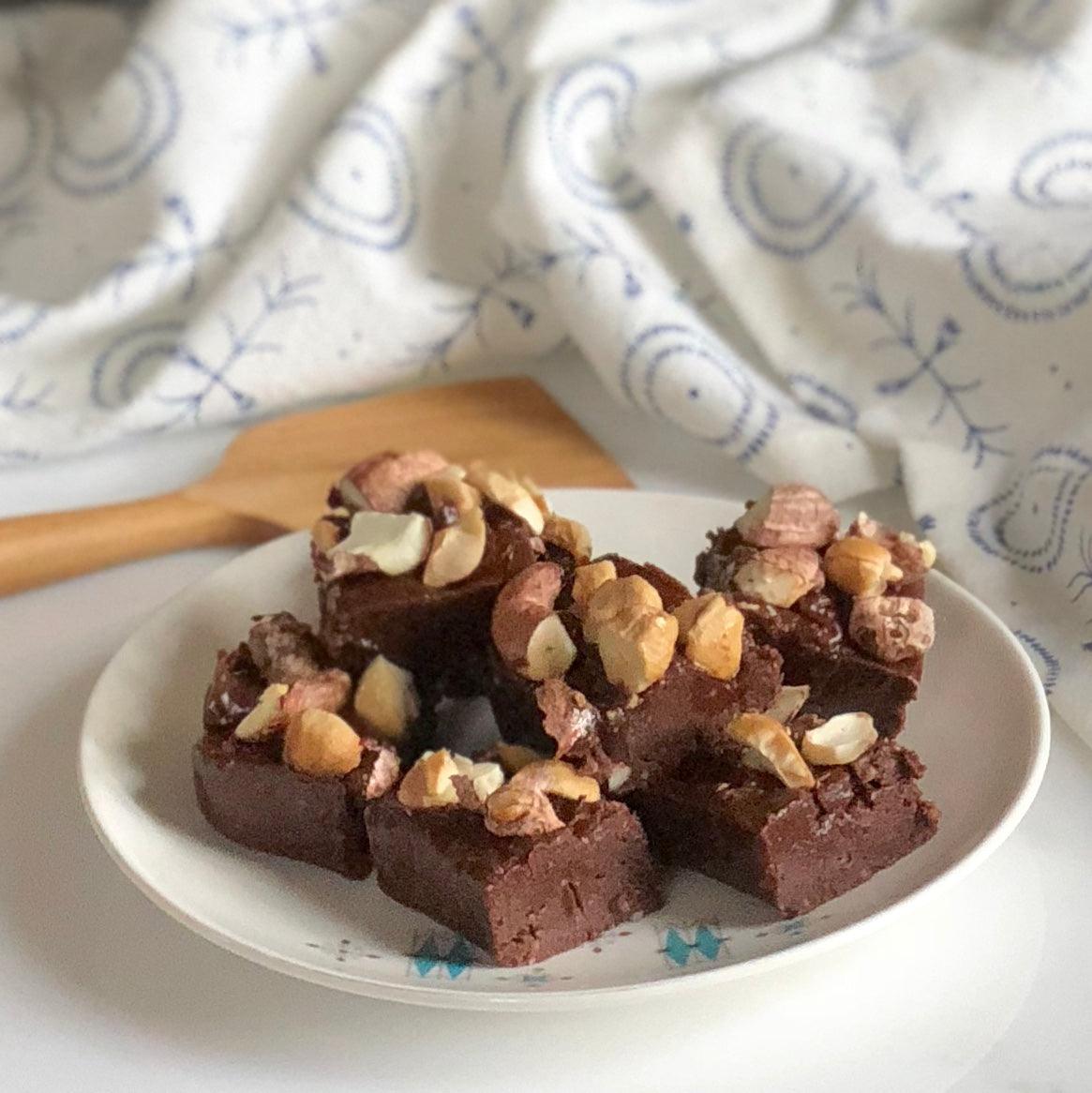 Here at Karma, we absolutely love fudge and also love quick and easy recipes. Who doesn't have 90 seconds to make a dessert? This 6-ingredient chocolatey fudge is sure to satisfy your sweet tooth, and the sprinkle of Karma Nuts Cashews on top gives the sweet fudge a nice salty finish. As you all know, we have yet to find a dessert that isn't better with cashews! 
16 oz bag of powdered or confectioners sugar
1/2 cup cocoa powder
1 stick unsalted butter
1/4 cup milk
1 teaspoon vanilla extract 
1/2 cup chopped Karma Nuts Cashews (Wrapped® or Roasted)
Directions
Sift cocoa powder and sugar into a microwave safe bowl (or a double burner if you prefer).
Add butter and milk to the bowl.
Place in microwave for 90 seconds.
Remove from microwave and stir until smooth.
Add in vanilla, mix with chopped nuts (or save for topping). 
Prepare 9x5 or 8x4 pan with parchment paper, clear wrap, or spray.
Scoop fudge mixture into prepared pan, place in refrigerator until set.