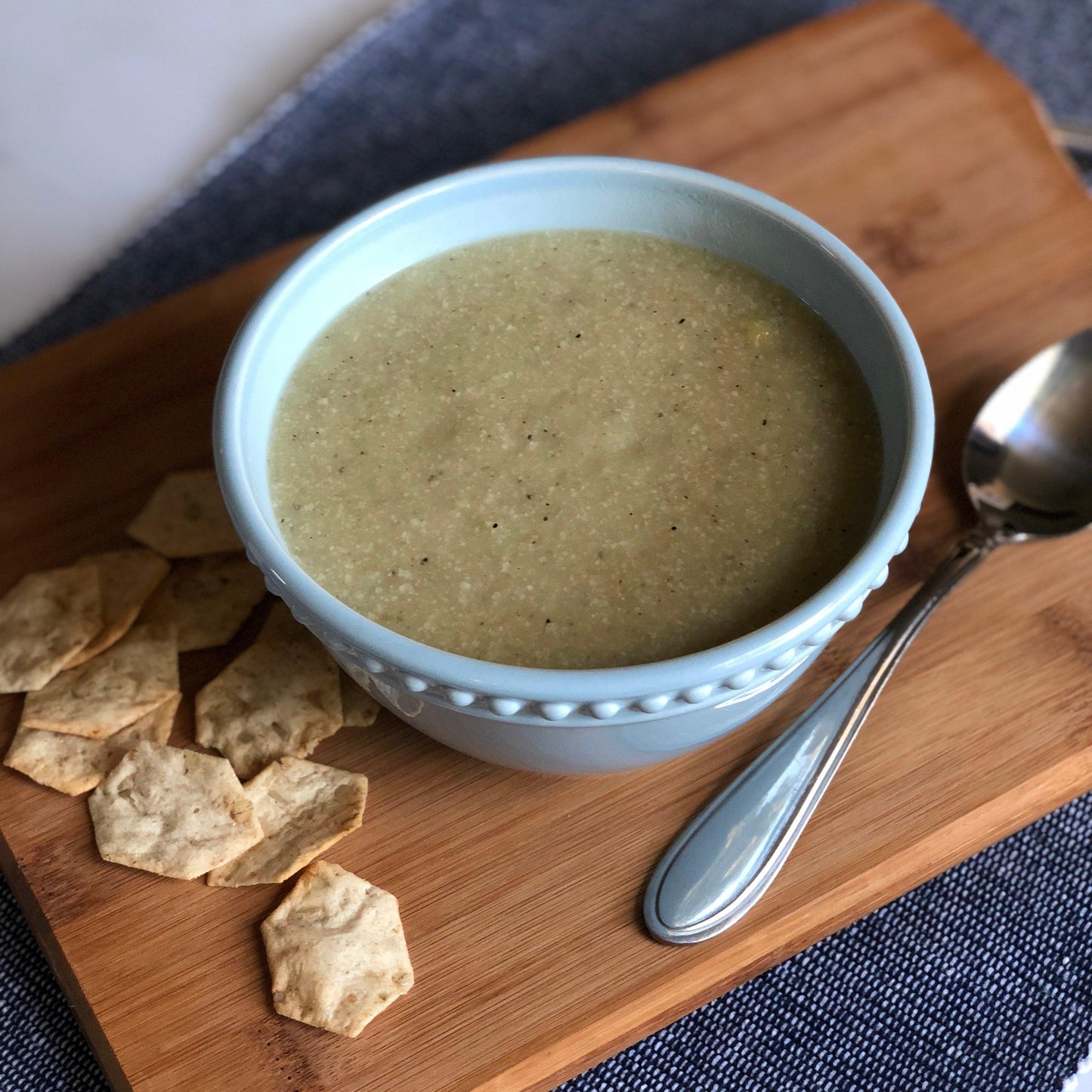 Now that temperatures are dropping and fall is rapidly approaching, we love the idea of a cozy warm bowl of soup. This delicious creamy and hearty bisque is a great way to sneak in a bunch of vegetables without sacrificing taste or that decadent flavor that you expect - using only healthy fats from cashews! Our Karma Nuts Raw Jumbo Cashews boost the nutrition and the protein of this versatile soup for a great lunch or dinner meal. 
3/4 cup Karma Nuts Raw Jumbo Cashews, soaked 
1 medium sweet onion, diced
2 stalks celery, diced
4 cloves garlic, diced
4 cups vegetable or chicken broth
1/2 head of cauliflower, rough chopped
1 lb Yukon gold potatoes, diced
1 bay leaf
1 tsp sea salt
1/2 tsp black pepper
1/4 tsp white pepper 
1 tsp French thyme 
Directions
Toss onion, garlic, and celery in a large stockpot over medium heat. 
Add in a sprinkle of broth as needed to avoid browning the vegetables - cook until wilted. 
Add in cauliflower, cashews, potatoes, bay leaf, seasonings, and remainder of broth to the pot. 
Bring to a low boil for 10 minutes.
Simmer gently on low/medium low heat for an additional 30 minutes, stirring occasionally. 
Remove bay leaf and pour the stockpot contents into a blender or food processor (split into two batches if needed).
Blend thoroughly until mixture is fully pureed. 
Pour mixture back into stock pot and adjust salt and pepper to taste (if needed). 
Keep at the ready over low heat, serve and enjoy!