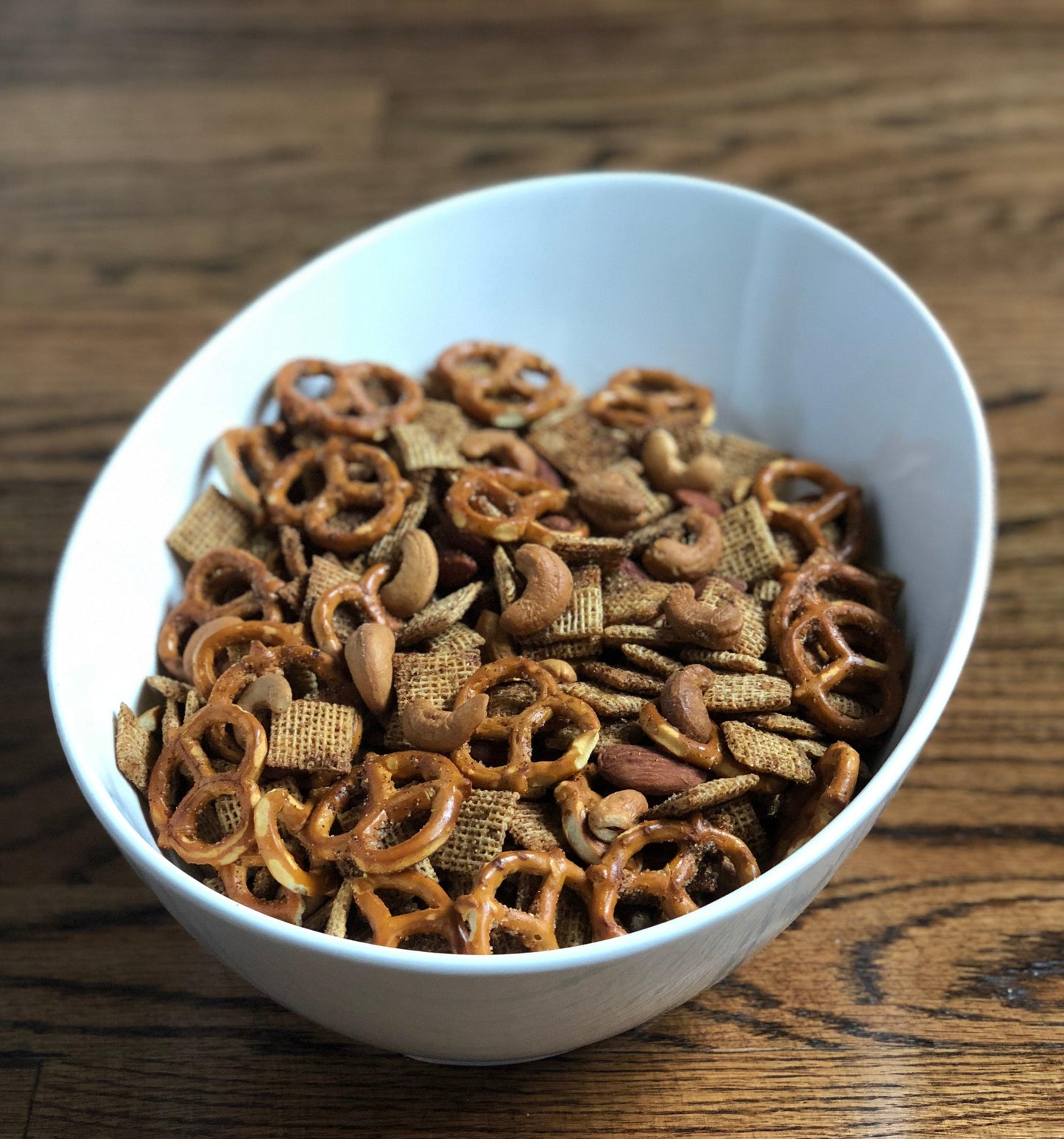 Perfect for any get-together, our sweet and salty Chipotle Crunch Cashew Snack Mix is a great addition to any party and a snap to make. Add a bit of cayenne pepper to give it a kick or leave as-is to add whole grains and healthy fats to your spread! 
What You'll Need
1/4 cup cane sugar
2 tsp sea salt
1 1/2 tsp ground chipotle chile pepper 
1 1/2 tsp ground cumin
1 1/2 tsp dried oregano
1 1/2 tsp chili powder
1/4 tsp cayenne pepper (if desired)
3 tablespoons unsalted butter, melted
2 cups pretzels (if using salted, reduce salt to 1 1/2 tsp)
4 cups multi-grain squares cereal 
1 cup almonds
1 cup Karma Nuts cashews (Roasted, Original Wrapped, or Lightly Salted)
Directions
Preheat oven to 300

°F.

Combine first 7 ingredients in a small bowl, stir.
In a separate large bowl combine cashews, almonds, cereal, and pretzels.
Toss nut and cereal mixture with melted butter to coat.
Add seasoning mixture; sprinkling evenly and tossing well to coat.
Spread snack mix evenly on two baking sheets.
Bake for 15 minutes, remove from oven and stir. Swap the location of baking sheets and bake for an additional 15 minutes. 
Remove from oven and allow to cool completely. 
Snack mix can be consumed immediately or stored in an airtight container for one to two weeks.