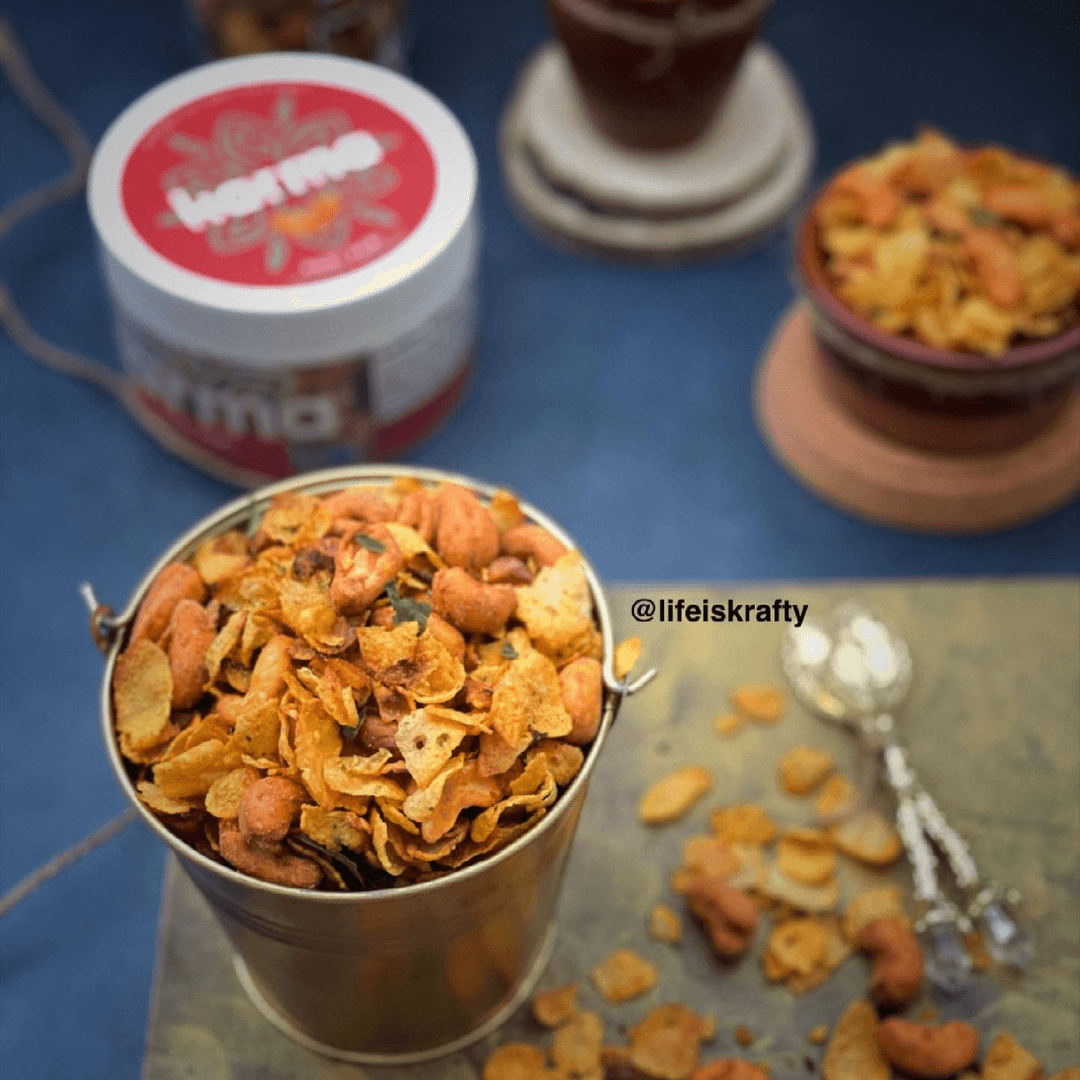 Our friend Archita Goyal (@lifeiskrafty) puts together some mouth-watering recipes, so we were very excited to see what she developed for our Peri Peri Roasted Cashews. She did not disappoint, creating a spicy snack mix that is perfect for those summer road trips (or movie night on the sofa!) 
1 cup Karma Nuts Peri Peri Roasted Cashews
1/2 cup roasted channa dal/lentil
1/2 cup peanuts
2 1/2 tsp ghee
1 1/2 cups plain corn flakes
Raisins (optional)
Curry Leaves
1 tbsp powdered sugar
Salt, pepper, turmeric powder, red chili powder, asafoetida/hing as desired 
Directions:
Roast peanuts in 1 tsp of ghee over low heat in a saucepan 
Roast 1.5 cup of plain cornflakes on low flame for about 2-3 minutes until they turn light brownish.
Roast some raisins (the step is totally optional)
Dry roast some curry leave on a low flame pan.
In a pan add 1.5 tsp of ghee and add all the roasted ingredients to the pan.
For seasoning, add salt, turmeric powder, red chili powder, black pepper, pinch of asafoetida/hing, 1 tbsp. of powdered sugar and mix everything together.
Once it cools down, store them in an air tight container for longer use.