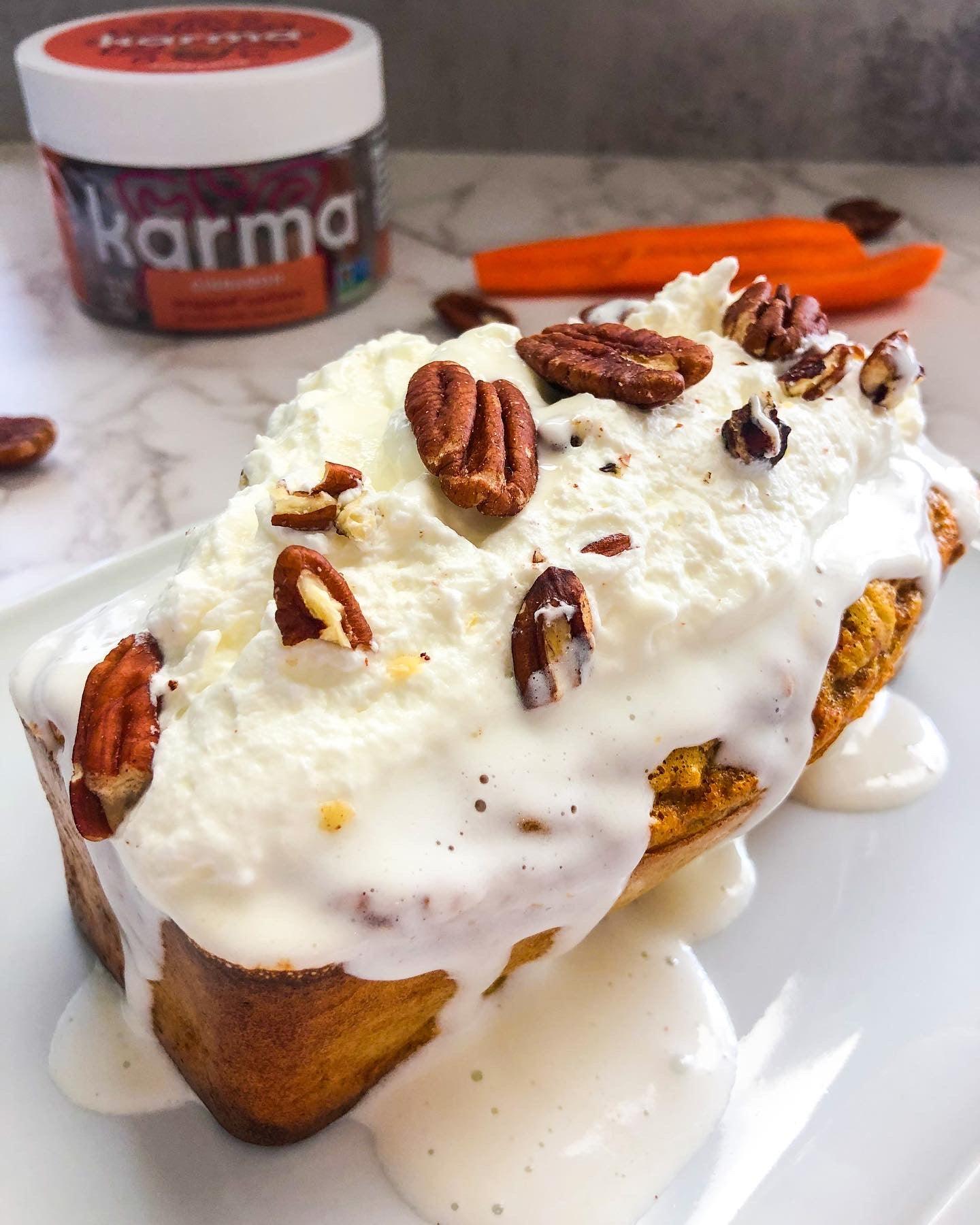 Our amazing friend Elvina from @_healthy_desserts_ created this delicious recipe using our crunchy and sweet Cinnamon Wrapped Cashews. She describes it as "
This cinnamon cashew carrot loaf is so moist,  sweet, and incredibly delicious. It's as good as the classic version but with less sugar. Just a perfect protein treat to satisfy your sweet tooth." And we couldn't agree more! 
What you'll need: 
2 small carrots
75 ml milk of your choice
4 tbsp oat flour
1 tsp baking powder
2 tbsp plant protein
40 g Karma Nuts Cinnamon Wrapped Cashews
2 tbsp monk fruit sweetener
1/2 tsp vanilla extract (optional)
Directions:
Grate the carrots in the small holes of a box grater. Set aside.
In a bowl mix all ingredients, and stir them well.
Chop cashews.
Fold in the shredded carrots, chocolate chips, and chopped cashews.
Pour batter into a loaf baking pan (mine is 6.29x3.54x1.77) and bake in the preheated till 350F degrees oven for 30 min.
As a frosting, I used vanilla ice cream.
Enjoy!"