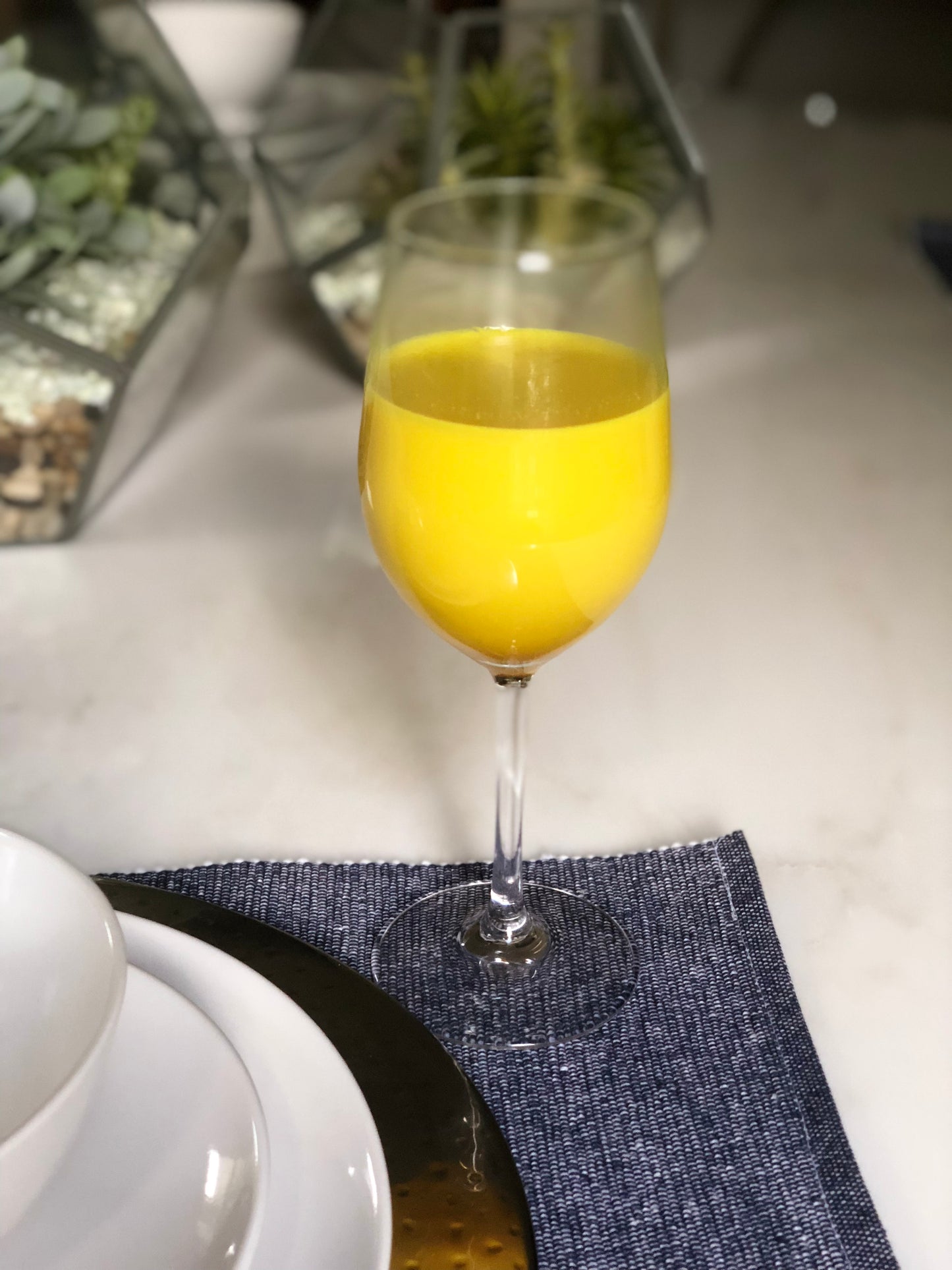 Turmeric is an ancient spice known to help fight inflammation and joint pain while boosting digestion and providing a healthy dose of antioxidants. We've paired it with our creamy cashews, honey, black pepper, and immune-boosting ginger to give you the ultimate powerhouse drink. Heating all of the ingredients together not only helps with absorption but delivers a perfect blended flavor for that cozy day in (or chill it for a great snack on the go!)
What You'll Need
1 cup Karma Nuts Raw Cashews 
4 cups water
1/2 tsp grated or thinly sliced ginger
1/4 - 1/2 tsp turmeric 
1 tsp honey
Dash black pepper
Cheesecloth or nut milk bag
Combine cashews and 2 cups water, soak overnight.
Drain water from cashews, place cashews in blender or food processor with 2 cups fresh water.
Pulse until smooth.
Pour blended mixture into small saucepan with ginger, turmeric, pepper, and honey.
Warm over low heat until turmeric is fully absorbed.
Pour over cheesecloth or nut milk bag to strain.
Enjoy warm or refrigerate for at least one hour. 
These are the ratios we enjoy. Feel free to play around with the levels of honey, turmeric, ginger, and pepper to create your perfect customized drink.