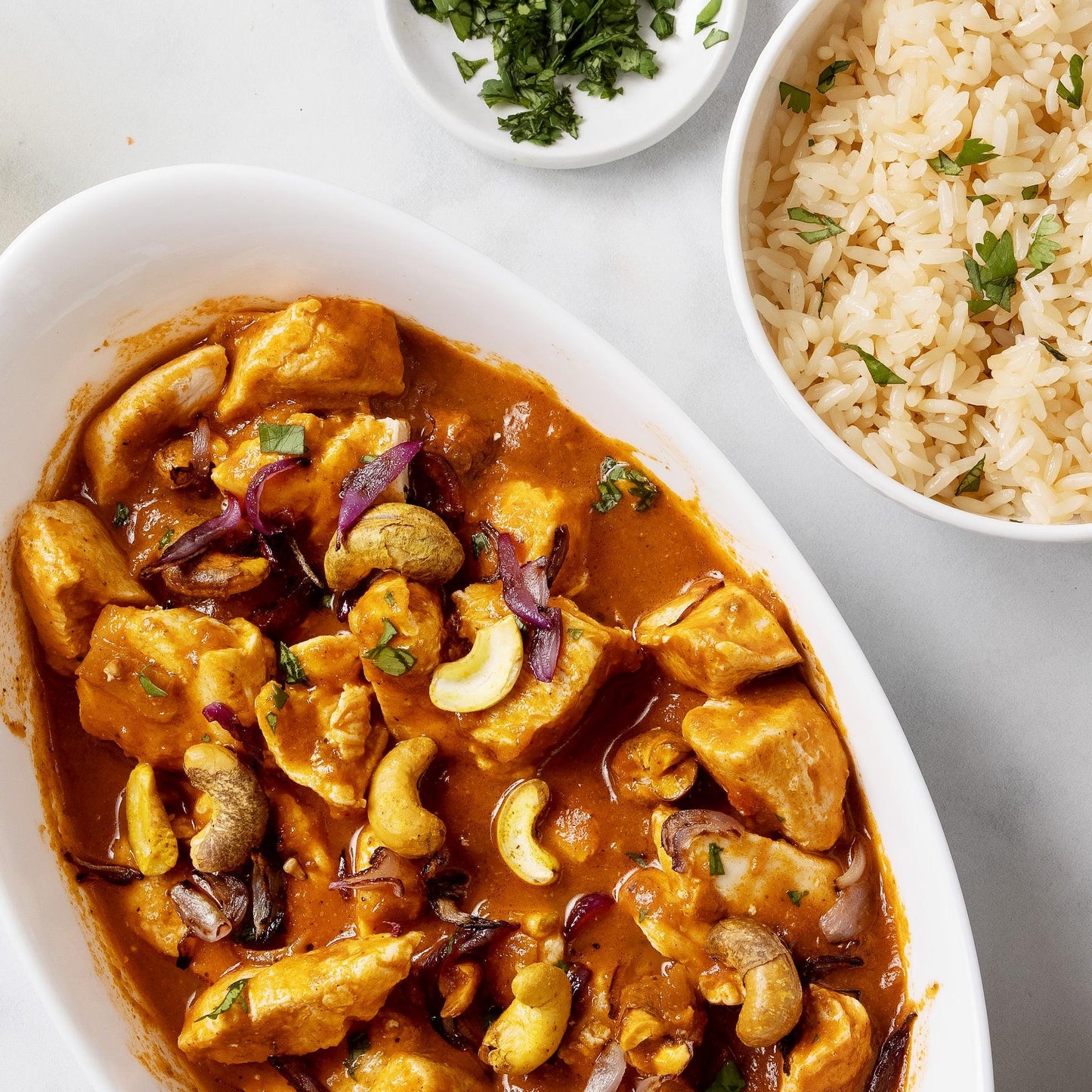 We've been working with our friends at Maya Kaimal foods, and absolutely love cooking with their products! We paired our savory Karma Nuts Golden Turmeric Wrapped Cashews with their Madras Curry for an easy weeknight dinner! Feel free to sub out the chicken for tofu or other protein of your choice. Check out their recipe here
Ingredients:
4 tablespoons vegetable oil, divided
1 ½ lbs boneless chicken, cut into 1-inch cubes
1 jar Maya Kaimal Madras Curry 
¼ cup Karma Nuts Golden Turmeric Wrapped Cashews
6 to 8 curry leaves (optional)
Directions

In a medium-sized covered skillet or Dutch oven, heat 2 tablespoons of vegetable oil over medium heat. Add the cubed chicken and brown lightly.
Add the curry sauce. Simmer over low heat until chicken is cooked through, 10 to 15 minutes.
While the chicken is simmering, heat remaining vegetable oil in a sauté pan. Add the shallots and cook slowly, stirring often, until they become crispy and brown. Transfer the shallots to a dish.
Return the pan to the heat and fry the curry leaves in oil remaining in pan. (If needed, add a tablespoon of oil if there is none).
When ready to serve, garnish the chicken and sauce with the shallots, cashews, and curry leaves (if using).
Serve with basmati rice or Indian naan or other flatbread.