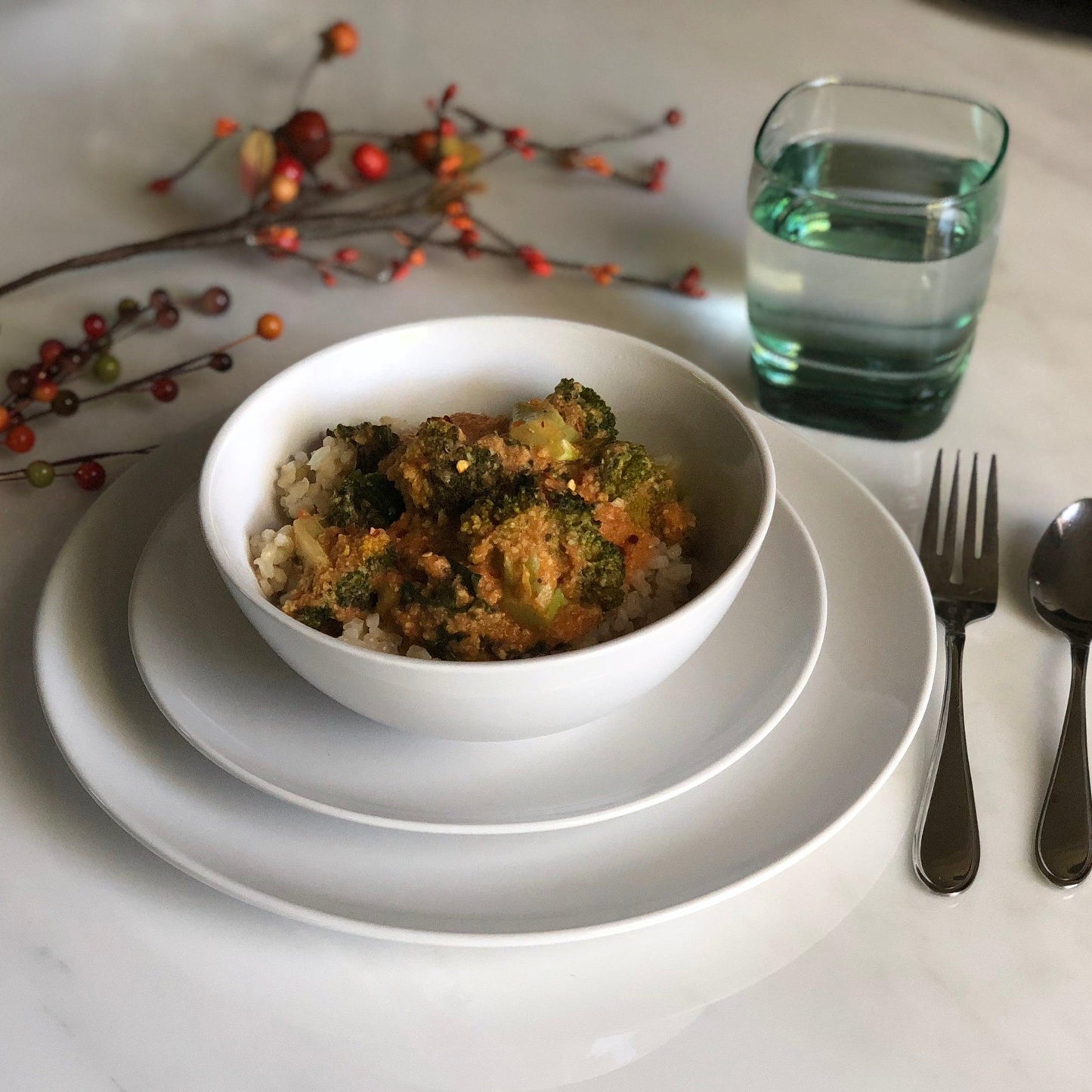 If you haven't noticed, we love curry at the Karma Nuts office! We can't get enough of that savory blend of spices, from tangy turmeric to spicy cayenne pepper. Adding in Karma Nuts Raw Jumbo Cashews increases the healthy plant protein and ups the creamy factor - yum! For this dish we used broccoli and kale, but you can substitute pretty much any vegetable that you would like - make it your own! 
1 tablespoon olive oil
1/2 cup Karma Nuts Raw Jumbo Cashews, soaked overnight 
1 small sweet onion, diced
2 cloves garlic, minced
1 can diced tomatoes
1 cup vegetable broth
2 tablespoons curry powder
1 teaspoon sea salt
1/2 teaspoon black pepper
1/4 teaspoon cayenne pepper
1/2 teaspoon red pepper flakes 
1/2 cup coconut milk
1 large head of broccoli 
2 large leaves curly kale 
Directions
Heat oil in large skillet or pot until shimmering.
Add garlic and onions to the pot, sauce until translucent.
Add tomatoes, vegetable broth, and cashews to the pot. Simmer for 5 minutes.
Pour mixture into a blend and pulse until smooth.
Return to pot and add spices and coconut milk. Stir until smooth.
Add broccoli and kale. Mix in gently.
Cover an cook on low for 5-10 minutes, or until desired doneness of broccoli. 
Serve over rice or quinoa.