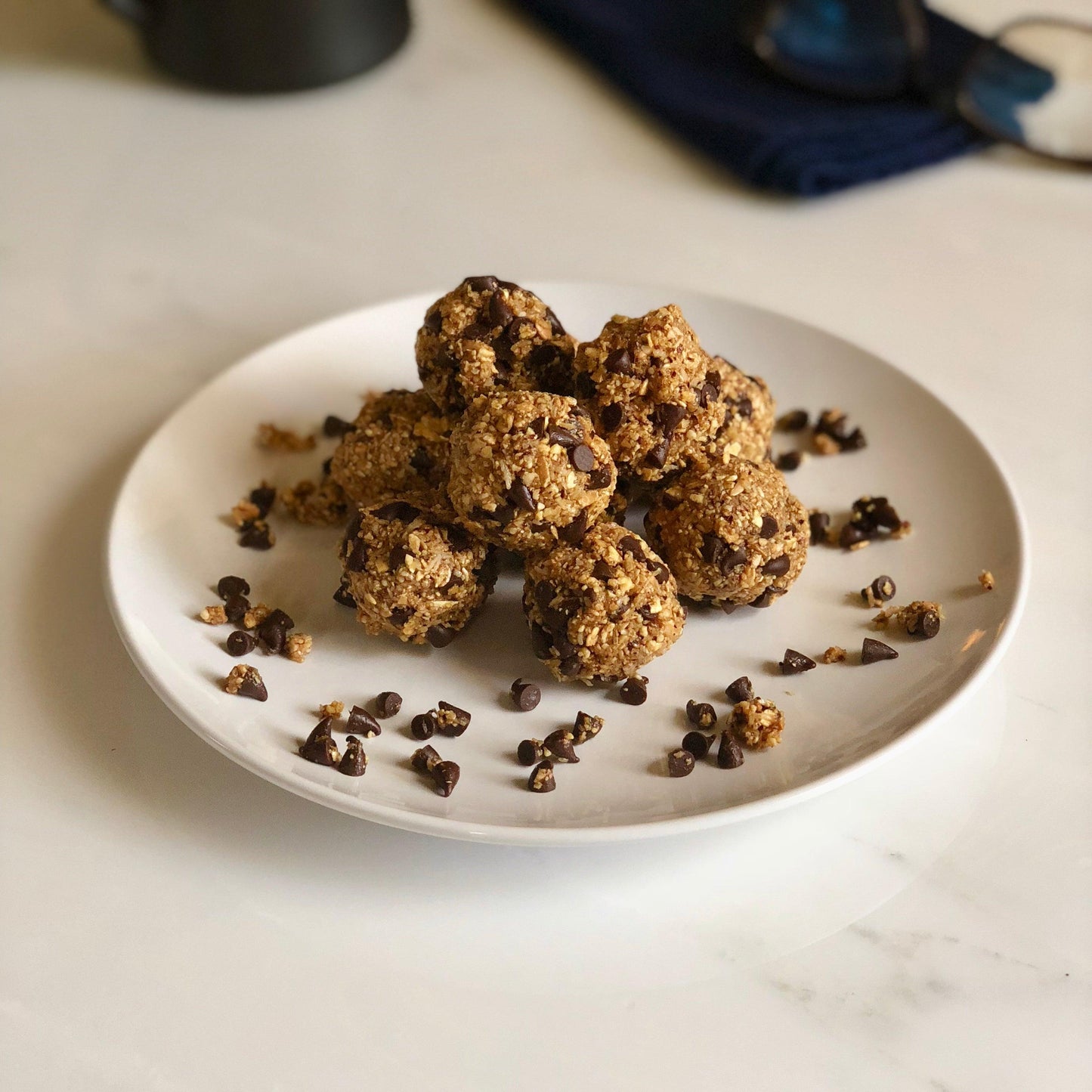 Who doesn't love a tasty, high-fiber, chewy snack on the go? We absolutely love the mixture of sweet and salty in these fantastic energy bites. With just six ingredients and no baking required, they are so easy to make. Even better - you can make them ahead of time and store them in the refrigerator for up to two weeks! 
What You'll Need
1/2 cup old-fashioned oats

1/3 cup coconut flakes

1/2 cup Karma Nuts Wrapped Cashews

1/3 cup dark chocolate or semi sweet mini baking chips

1/4 cup sweetener (honey, maple/palm syrup, agave)

1/2 tsp vanilla extract
Directions:
Place cashews into blender/food processor and blend until smooth. 

Add sweetener, coconut, vanilla, and oats, pulse. 

Fold in chocolate chips. 

Cover and chill in refrigerator for at least one hour.

Once chilled, roll into 1" balls.

Enjoy! Store uneaten snacks in the refrigerator.